Friday Sep 15, 2023
TNFro's In Space with this week in Space News, Drinking and Eating, Cowboys Win! AHOSKA Chapter 5 Commentary
Fro's In Space, From What if Visualize it and Realize it!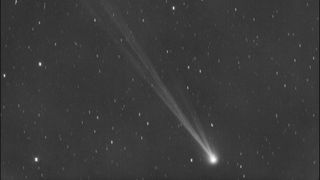 Comet Nishimura photographed by the Virtual Telescope Project facility in Manciano, Italy on Sept. 5, 2023. (Image credit: Gianluca Masi/Virtual Telescope Project)
CHAPTER 5 Ahshoka Gives Space Whales?!?! Dope!
Become a Melanated Nerd on Podbean or Patreon by clicking https://linktr.ee/tnfroisreading to subscribe and listen to all Premium content; the window closes soon on available Episodes across most platforms!
Check out the Previous Show Clips on TNFroisReading YouTube Channel
@akrapheal 
@Lettucegrow Get into it use code: FRIEND-YFO35A for percentage off your first order Navigate to 
https://www.lettucegrow.com/shop?pc=FRIEND-YFO35A
Gurneys
Offer Code: 0575825